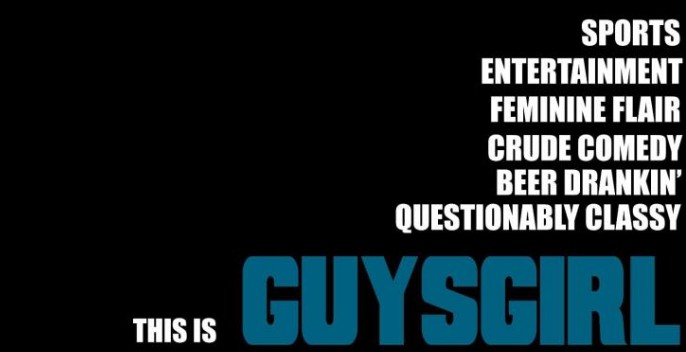 Closing in at almost 3,000 articles, we thought we would create a page that feature the articles YOU loved the most. While we have news posted daily to keep you updated around the sports and entertainment world, most of our best work lies in the special features by our talented writers that have grown with GuysGirl throughout the few short years that we have been on the scene.
Take a gander around and let us know if you remember an article that you really liked and we'll add it to the page.
Want to send us a tip? Or write for us? Any question/comment you have, just drop us an email  here.

5.8 Million Women Are Playing Fantasy Football and That Number Looks to Grow
Is the NFL's Outreach Getting Better? Women's Clubs, Fashion, Social Media and more…
Dating Season is officially open!
How I Ridiculously Decided to Become a Fan of the Georgia Bulldogs
Can the NFL Grow the Female Fan Base Without Women In the Front Office?
2012 All Girl's Fantasy Football Draft
Victoria's Secret Debuts Sexy New Lineup of College and NFL Clothes
Girls Who Only Hang Out With Guys Because It's "Less Drama" Are Ridiculous.
4 Things to Know If You Want to Date a Female Football Fan
Football Heels: Sexy or Hot Mess?
What to Get Your Guy for Valentine's Day Even If You're Not Official
Bridesmaids is the Vulgar Movie Women Have Waited a Lifetime to See
Can a woman be too much of a sports fan?
Jaguars Become 7th Team In the NFL To Add Official Women's Club
The Great Pink Debate: Is it Ever Ok to Wear To a Sporting Event?
Dating For Single Female Sports Fans Is Harder Than You Think
6 Alternatives for Ladies to Combat the PurseBan
NFL Bans Purses Larger Than The Size of Your Hand At All Games
A Successful Girls Night Out in Gifs

GuysGirl's State of the NFL Female Fan- Leadership, Fantasy Football & the NFL's Efforts (or lack there-of)
The Myth of the Major Championship in Golf
Miami Has the Worst Owners In Sports
"I'll Never Play for Another Coach": A Football Life with Tom Coughlin
Please Stop Getting Married During Football Season
Travel Tips for NFL Fans Headed to London
Why You Should Care About the NFL Draft
If You're QB Was a Superhero, Which One Would He Be?
How To Start Your Own Fantasy Football League
Spy Gadgets Bill Belichick is Probably Using and the Rest Of the NFL Should Too
If You're MLB Team Was a Ninja Turtle, Which One Would He Be?
Sportscaster Gus Johnson Helps A Fellow Comrade Find His Mojo
How Corporate America is Ruining Sports
The Infinite Sports Movie List
How Deane Beman Turned the PGA and THE PLAYERS Into Golf Powerhouses

Which Was Worse: Star Wars Episode One or Indiana Jones Kingdom of the Crystal Skull?
PS4: Everything you need to know about Sony's next gaming console
Your Favorite Ninja Turtle Reveals Your Personality Type
What happened to the prizes in cereal boxes?
Lois Griffin Is the Funniest Female Character in TV History
Merry Christmas Ya Filthy Animal: Why Home Alone is Still Fantastic After All These Years
Top 6 Things From the Royal Wedding We Adored
How Star Wars and Star Trek Molded the Geeky TV Shows We See Today