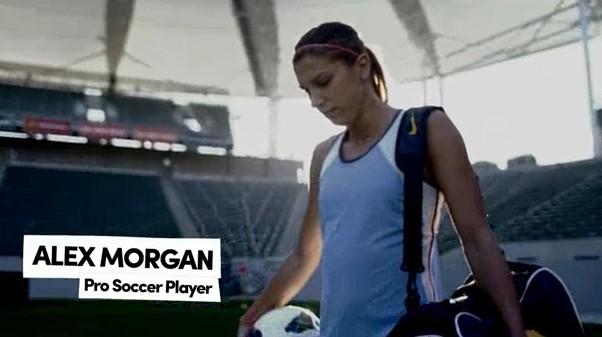 US soccer player Alex Morgan and Olympian Lolo Jones are those kind of girls that when you first see them, you think to yourself "she's got to be a model" due to their stellar good looks. But when they step out onto the field of play, their beauty and athleticism are a deadly one-two punch.
Which is why I'm proud to say that both of these ladies are appearing in new Degree deodorant "Do More" commercials showing off both their god-given talents and the craft they train for daily in some new commercials that will make you want to jump off the couch and get active.
As a Degree user myself, there's no deodorant better and I keep a stick with me literally everywhere I go. So I'm pumped to be able to show off some of my favorite women athletes doin' the damn thing while looking gorgeous and not smelling like they bathed using 2 week old socks.