Alabama and Oklahoma could not be heading into the Sugar Bowl from further ends of the football field.
Who will ever forget perhaps the biggest (and most eruptively entertaining) college football upset of all time? Auburn's last-play-of-game, single-score defeat of Alabama during this year's Iron Bowl will be replayed until I'm old and gray and can no longer remember the capital of Alabama. On the other hand, Oklahoma handed their biggest rival Oklahoma State a major upset (33-24) during their yearly match up.
And even though OU (#11) came out in a big way against their in-state rival, the Sooners are still a huge underdog come Thursday night. In fact, VegasInsider.com has AL (#3) as a strong 16-point favorite.
But before anyone writes off this bowl game as yet another post-season blowout, let's not forget about Oklahoma's explosive rushing attack. Led by RB Brennan Clay, who has 900+ yards and five touchdowns, the Sooners averaged over 230 yards per game this season. Despite losing Damien Williams in November, the Sooners pose a massive threat on the ground. And even though Oklahoma's QB Trevor Knight (a redshirt freshman) was not a Heisman candidate like Alabama's AJ McCarron, he did average over 80 rushing yards in the final three games of the season. Bear in mind he did this while splitting snaps with OU's other QB, junior Blake Bell.
The Alabama Crimson Tide might just be college football's most complete team. And all of it starts with their star QB, AJ McCarron. McCarron, who holds three school records (total number of wins, passing yards, and passing touchdowns), passed for 2,600+ yards, 26 TDs, and only five interceptions this past season. He's smart, effective, and out to complete his college football legacy. And although he doesn't have much else to prove at this level, McCarron will be playing to prove that he's ready for the next step – the NFL step.
I'm not sure how either team will come out for this game. It's the first time in three years that Alabama isn't playing in "the big one," and OU has more momentum from the regular season than the Crimson Tide. Despite all of this, I still think it'll be tough for the Sooners to keep up with Alabama for the entire 60 minutes.
Tune into ESPN on Thursday, January 2, at 8:30pm EST, to watch the 80th Annual Allstate Sugar Bowl.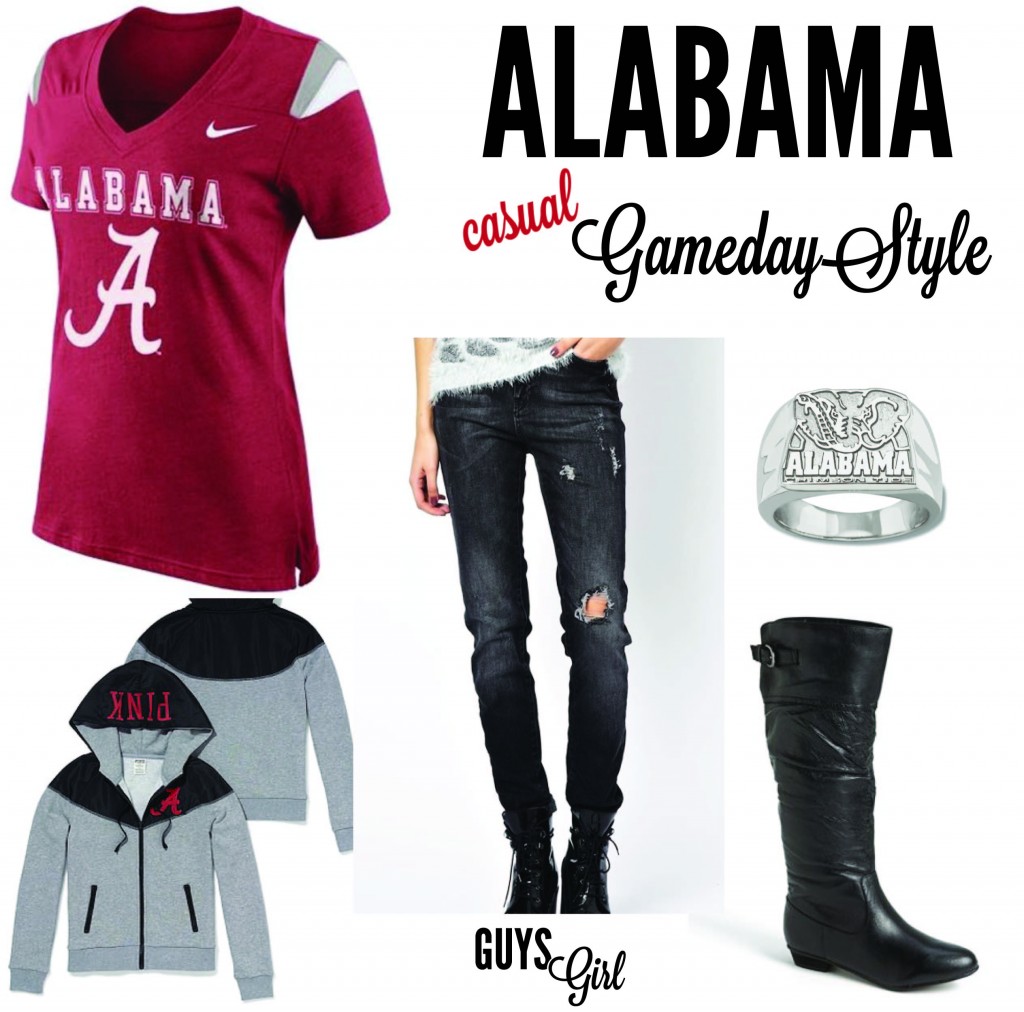 Pants, Shirt, Hoodie, Ring, Boots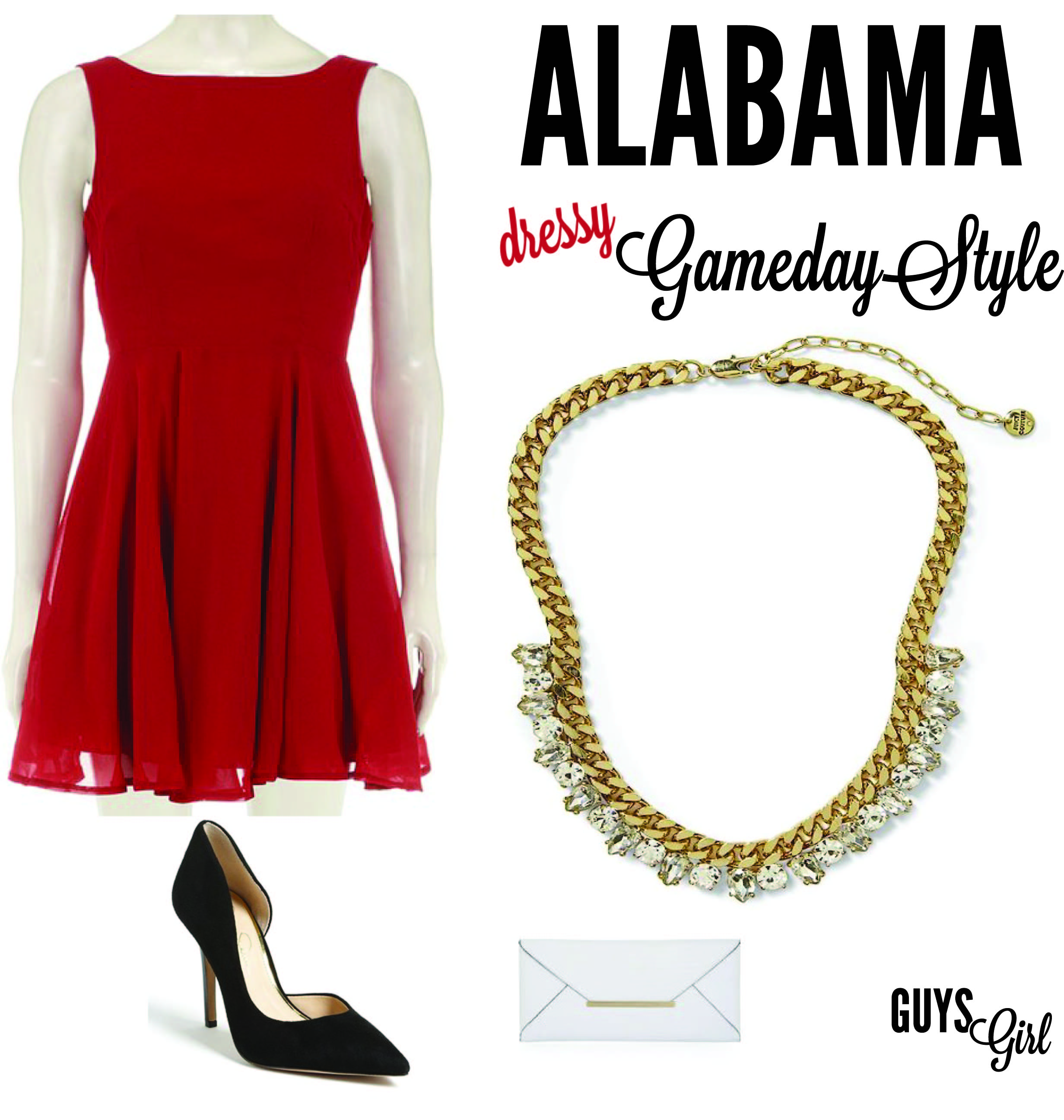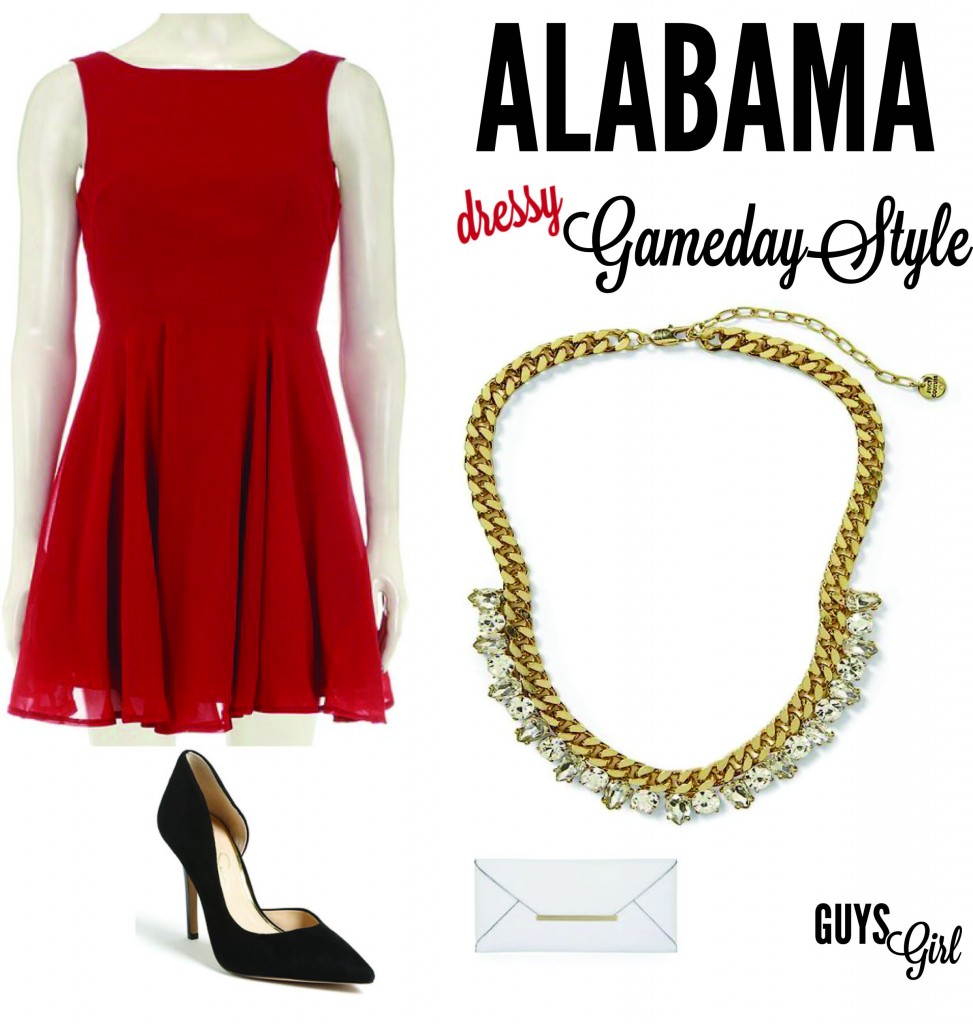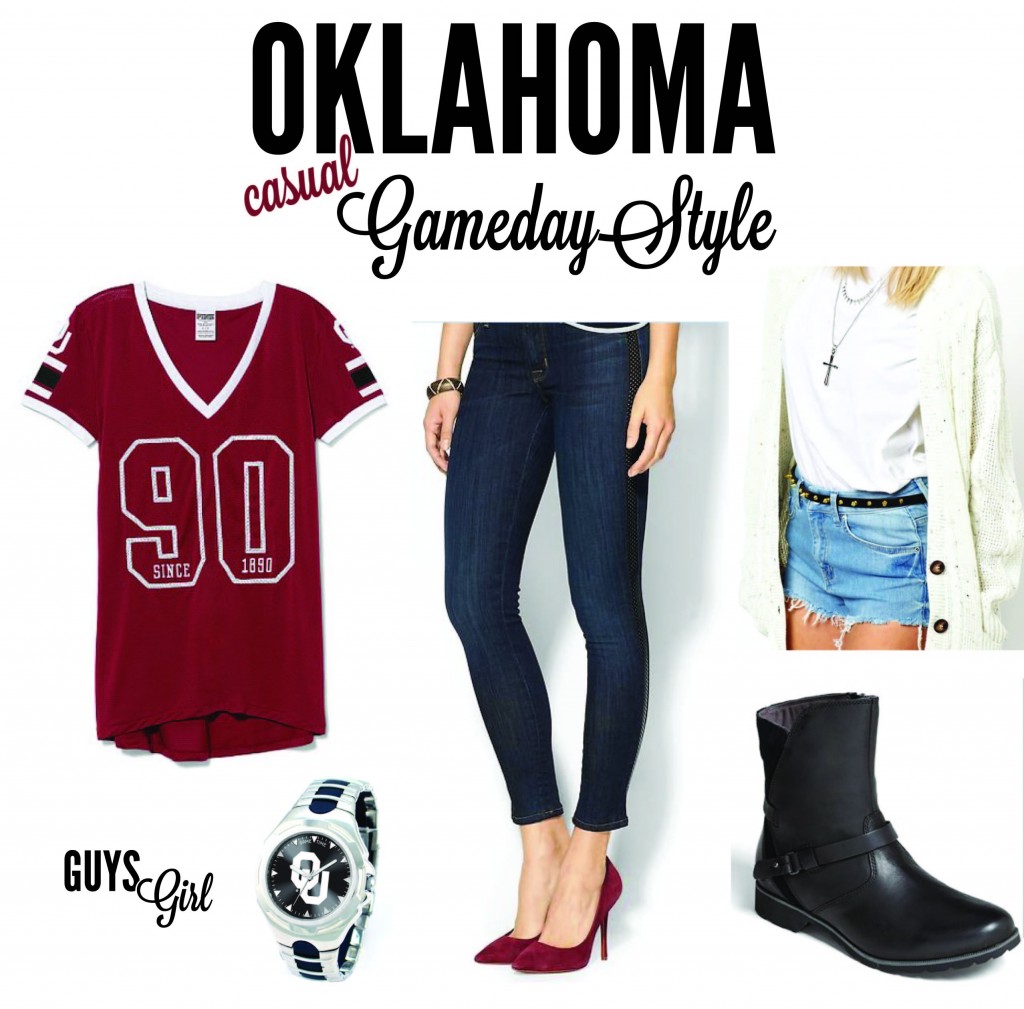 Jeans, Shirt, Cardigan, Boots, Watch