Happy Thanksgiving, y'all! We here at GuysGirl hope you have a great time with friends and family and that you take some time to reflect on all for which you are thankful.
Now, Thanksgiving means Black Friday, but unfortunately, when it comes to deals and Black Friday tips, I'm not your guy. I shop at Best Buy because it's across the street, and my one Black Friday experience ended with me buying groceries at Target. (Pro Tip: Black Friday at midnight is an excellent time to go grocery shopping.) The cashier gave me an odd look, and the guy checking stuff at the door just sighed and said, "Sir, you're good."
However, I can help with what's hot gaming-wise this holiday. If you're looking for a gift for that special gamer in your life, or need ideas for what to put on your own list, then look no further.
Consoles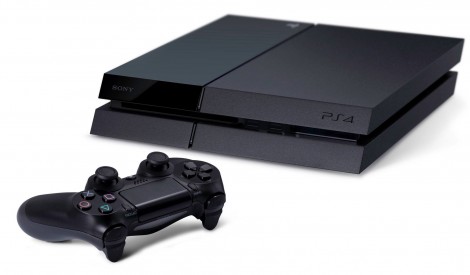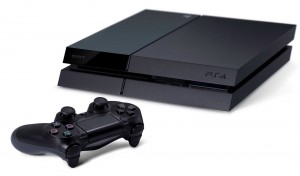 Obviously, the hottest items on the market this holiday season are the next generation consoles. They boast improved performance, more storage capacity, better graphics, and a host of exciting new features. Both the PlayStation 4 and Xbox One hit the shelves within the last couple weeks while the Wii U has been out since September.
Xbox One
I am thankful (see what I did there?) that I am the proud owner of an Xbox One, and I have to say, this console rocks! I said, "Oh, now that's cool!" at least four times when setting it up. The Xbox One comes with the new Windows and offers a lot of versatility and flexibility. Users can customize their screens and "pin" their favorite apps in one place. The new "snap" feature allows you to run two apps at the same time, so you can listen to music or video chat with friends via Skype while you play. You can even watch tv while playing, although I suggest you choose something better to watch than CSU-Utah State.
The Xbox One comes with the upgraded Kinect, and that allows you to control your console via voice command or gestures. You can also run your cable or satellite connection through it, so I watch tv through my Xbox. I can simply say, "Xbox, On", and the console will respond to my commands. The Kinect recognizes me and signs me in automatically, and if I want to rewind a movie or live tv, I can simply wave at it. It's really cool.
Oh, and the Xbox One has a Blu-ray drive, unlike the 360. However, it is not backwards-compatible.
The Xbox One is available at major retailers and through the Microsoft Store for $499.99.
PlayStation 4
I don't have first-hand experience with Sony's latest console, but considering the PS4 sold over 1 million units on launch day, it must be doing something right.
Unlike the Xbox One, the PS4 does not come with any motion-capture or video technology. Those features can be purchased separately as add-ons, which gives users some flexibility and makes the console a bit cheaper than its counterpart from Microsoft. The PS4 has some notable improvements over its predecessor, including increased social networking tools–like syncing with Facebook–and cross-game party chat. The PS4 also has a cool feature known as Remote Play, allowing people to access the console remotely via their PS Vita and play PS4 games using the handheld device. Throw in a slick-looking design, improved user interface, Blu-ray drive, and the much-improved DualShock 4 controller, and the PS4 is one awesome machine.
The PS4 is available online and at major retailers for $399.99.
Wii U
The Wii U may not have the same raw performance as its next-gen brethren, but it has a much lighter impact on your wallet at a cost of $299.99. The new Wii U GamePad has a 6.2″ LCD screen that can be used in a variety of ways and enables players to experience games in ways they never could before.
The Wii U also has a more in-depth multiplayer experience than the Wii. The console has more social interaction and also offers tv functionality with the built-in Nintendo TVii feature. Watch TV shows, movies, and sports while also controlling your TiVo DVR.
The popular Nintendo eShop gives players access to Nintendo's expansive library of content and allows you to download old classics from previous Nintendo systems.
Games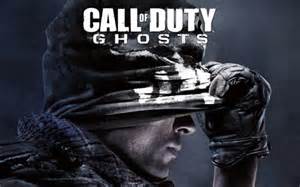 One tip: make sure you are getting the right version of the game. For example, the Xbox One isn't backwards compatible, but the packaging for the two Xbox variants looks similar. It's easy to mix up the PS3 and PS4, too, and the covers for all the different versions of games are identical. Save yourself the aggravation and time of having to return something by getting it right the first time.
Call of Duty: Ghosts
The wildly successful and popular Call of Duty franchise embarks upon a new direction with its latest title, Call of Duty: Ghosts. Set in the near future, Ghosts takes place in a world much different than what we know today. South America has unified and emerged as a global power while the United States has been crippled by a devastating sneak attack and is hanging on in a defensive struggle against its southern enemies. Players take on the role of Logan Walker, a member of the Ghosts, a deadly and secretive group of Special Forces operators who are the most lethal weapon in America's arsenal.
Like any Call of Duty game, Ghosts features non-stop action, dramatic set-pieces, and gorgeous and varied environments ranging from ocean depths to the blackness of space. An added bonus is the addition of Riley, a military dog that players can control in several missions. Ghosts also features the patented Call of Duty multiplayer experience, offering new game modes, a deep character customization experience, and the all-new Squads mode where players can develop and equip their own squad and pit it against other players' squads. In a first for an Infinity Ward-developed game, Ghosts also boasts Extinction, a new multiplayer mode that is similar to the popular Zombie mode created by sister studio Treyarch.
Call of Duty: Ghosts is available now on Xbox One, Xbox 360, PS4, PS3, Wii U, and PC.
Assassin's Creed IV: Black Flag
Assassin's Creed IV: Black Flag marks a departure for the franchise. Set in 1715, Black Flag is the story of pirate captain Edward Kenway, the father of Assassin's Creed III villain Haytham Kenway. It is also one of the best Assassin's Creed games to date, offering the vast world of the Caribbean Sea for players to explore. The developers have also learned from their mistakes with Assassin's Creed 3, meaning there is no overly long introductory level; you get to start doing the good stuff right away.
Black Flag also offers the unique Assassin's Creed multiplayer experience where you try and blend in with NPCs and trick other players into believing you're just another computer-controlled character. By the time they realize their mistake, it's too late.
Assassin's Creed IV: Black Flag is available on the Xbox One, Xbox 360, PS4, PS3, Wii U, and PC.
Ryse
Exclusive to Xbox One, Ryse: Son of Rome follows the exploits of Marius Titus, a Roman soldier in the ancient Roman Empire. Titus enlists in the Roman Legions to avenge the death of his family and save Rome in the process. Featuring stunning visuals of the ancient world, Ryse also boasts a unique co-op multiplayer component where players team up to fight in the famed Colosseum.
Ryse: Son of Rome is available only on the Xbox One.
Dead Rising 3
The latest in the popular zombie series, Dead Rising 3 takes place ten years after the events of Dead Rising 2. You play as Nick Ramos, a mechanic stuck in the fictional city of Los Perdidos as a zombie outbreak has swept across the nation. You must work with other survivors to escape the city before it is leveled by the military.
The game features extensive customization, plenty of weapons and humor, and thousands upon thousands of zombies to kill. There is also a co-op mode, allowing you to take down the undead with a friend.
Dead Rising 3 is available only on the Xbox One.
Battlefield 4
The Battlefield franchise is EA's answer to the Call of Duty juggernaut, and latest title, Battlefield 4, is available now. Utilizing the Frostbite 3 engine and offering destructible environments, the ability to control a variety of different vehicles, and a tremendous multiplayer experience, Battlefield 4 forces players to adapt to ever-changing conditions on the battlefield. Battlefield offers bigger maps and the ability to control vehicles like tanks and planes, something you can't do in Call of Duty.
While Battlefield is certainly known for its amazing multiplayer experience, there is a single-player campaign, as well.
Battlefield 4 is available on the PS4, PS3, Xbox One, Xbox 360, and PC.
Killzone: Shadow Fall
Killzone: Shadow Fall is the latest entry in Sony's exclusive FPS franchise. Set 10 years after the events of Killzone 3, Shadow Fall once again deals with the conflict between the Vektan and the Helghast. A cold war has set in between the two bitter enemies, and it's up to you, as Shadow Marshall Lucas Kellen, to keep the tenuous peace and keep all-out war from breaking out.
The interesting single-player campaign is complemented by a robust multiplayer suite that eschews the traditional experience-based progression system in favor of a new system based on completing Challenges. Shadow Fall also offers a feature called Warzone that allows players to create and customize their own gametypes.
Killzone: Shadow Fall is available only on the PS4.
Forza 5
Featuring over 200 classic cars and 14 tracks from all over the globe, Forza 5 is a visually stunning game that offers a tremendously detailed driving experience that is a must for car aficionados and racing fans alike. Car handling is incredibly smooth, and you can customize and tune your cars to make them fit how you prefer to drive. Forza 5's Drivatar AI actually makes your AI opponents drive like the real Forza players they're based on, offering a varied and dynamic race experience. You also earn points when you're not playing, depending on how the Drivatar based on your own style performs.
Forza 5 is available only on the Xbox One.
Super Mario 3D World
Super Mario Bros. is one of the classic and iconic franchises of all time, and Super Mario 3D World is worthy of that lineage. Nintendo's latest entry in the franchise is full of variety and creativity while paying homage to some other classic Mario titles. The game is fun to play alone, but its co-op multiplayer is where the game really shines. Players compete to finish each level first and earn the honor of wearing the crown, literally, in the next level.
Super Mario 3D World is available on Wii U.
The Legend of Zelda: A Link Between Worlds
Speaking of classic and iconic franchises, there is a new Zelda game available this fall. The Legend of Zelda: A Link Between Worlds, is a game that will appeal to all Zelda fans, old and new alike. The game has a unique twist, which you've undoubtedly seen in the game's television ads: you can switch Link between 3D and 2D, allowing you to literally paint yourself on a wall to explore new places and get past obstacles.
Of course, it wouldn't be a Zelda game without puzzles, and A Link Between Worlds has some of the best and most fun puzzles of any game in the franchise.
Another twist is that the game is set in the world of The Legend of Zelda: A Link to the Past, the much-loved SNES title. Players will have to navigate Link through 10 dungeons in a game that is familiar and new at the same time.
The Legend of Zelda: A Link Between Worlds is available now on the 3DS.
Well, there you have it. There are some other games that have been out for awhile that make good gifts as well, such as Grand Theft Auto V, Starcraft II: Heart of the Swarm, Total War: Rome II, and Splinter Cell: Blacklist.
If there are any games I may have missed, feel free to add them in the comments below. Happy holidays!