As the common saying goes, "The way to a man's heart is through his stomach" but they never tell you the way to a woman's heart is a perfect slice of pizza. Which is why if I saw a man with this contraption dubbed a Pizza Pouch, I would instantly fall in love.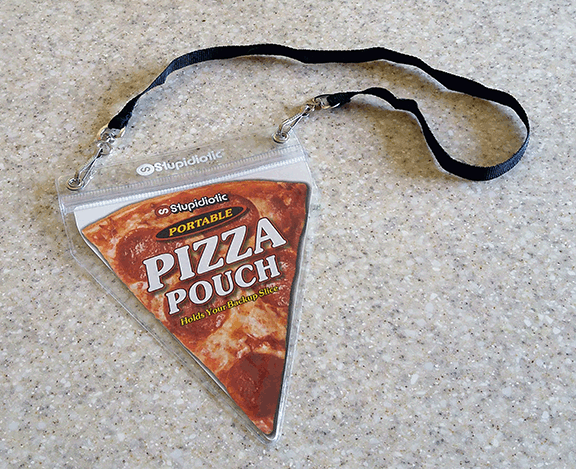 From Stupidiotic:
No one should ever be without pizza. Sadly, (often tragically) pizza is not always available for immediate hand-to-mouth consumption. Prepare yourself. Keep and carry a backup slice with this specially designed Pizza Pouch. A durable zip-lock sealing neck-strap pie slice device. Always fresh and ready. BONUS: Just wearing this Pizza Pouch will instantly make you more popular and attractive. It's a bold (and delicious) fashion statement. Portable pizza. The best invention since delivery.
The Pizza Pocket will set you back a cool $8 but as the description implies, it's a small price to pay to become more popular, attractive and never without the perfect meal.
Wait… where have I seen that pizza pouch before? Oh, that's right.
H/T Geekologie