About The Author
Adam Stevinson is a Colorado native and proud graduate of Colorado State University. Baseball was always his first love growing up, and Adam is a die-hard Rockies fan. The Rockies' run to the pennant in 2007 was the greatest sporting experience of his life, and yes, Holliday touched the plate. Adam's love of sports extends beyond baseball to include football (both college and the NFL), tennis, and curling.An avid gamer, Adam practically grew up with games. Some of his earliest memories involve watching his brother play Zelda and Metal Gear on the NES. The first game Adam was ever able to defeat his brother was Goldeneye on the N64, and it's been downhill for The Bro ever since. The Xbox 360 is his preferred console with FPS his genre of choice. Halo is his favorite game.When he's not engaged in virtual combat or bemoaning the current lack of competence amongst Colorado sports teams, Adam can most likely be found reading, either military history or thrillers. He has a passion for history and loves learning about how the past has shaped the present. Other hobbies include movies, softball, trivia, skiing, and exploring this breathtaking state. He will never turn down a game of ping pong.
WHAT'S A GUYSGIRL?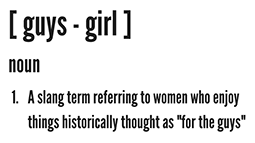 Since 2009, GuysGirl has become the voice for the female fan covering national topics on major sports, entertainment, and their surrounding culture. Through our editorial features, radio, livestream and TV broadcasts, we promote the on and off the field lifestyle of the female fan.
First time here? We gotchu. 
SHOWS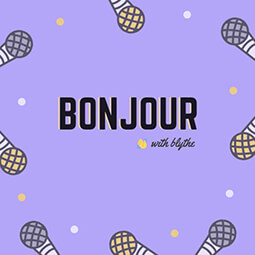 Blythe is a former sports and entertainment broadcaster who quit it alllllll in order to dedicate more time to her growing digital brands. As a solopreneur based in Jacksonville, Florida, this podcast highlights the ups and downs of managing a side hustle in hopes it can lead to that elusive work/life balance.
NEED WEBSITE HELP?
The GuysGirl blog has lead to a career in website development and growth marketing. Check out our industry-specific work over at the parent company site, Brumleve Brands: