Every girl has that outfit that just doesn't have quite the right pair of shoes to go along with it.
But when in need, you gotta grab some glitter and glue, and do what you gotta do.
Just like this chick who created some glitterized Wonder Woman flats.
It's quite simple in that the only things required are plain ballet flats (hit up Forever 21 or similar for a cheap pair), glitter, hair spray, painters tape of your design and fabric glue.
These shoes might take a couple hours to make but it's certainly cheaper than driving around to five different stores in hopes they have the $30+ shoes you need.
Great thing about this project is once you learn how to make it, you can literally swap out any design you want to make your own custom shoes.
For myself, I know come Jaguars season, I will have a teal pair of these shoes with a Jaguar head where the Wonder Woman design it.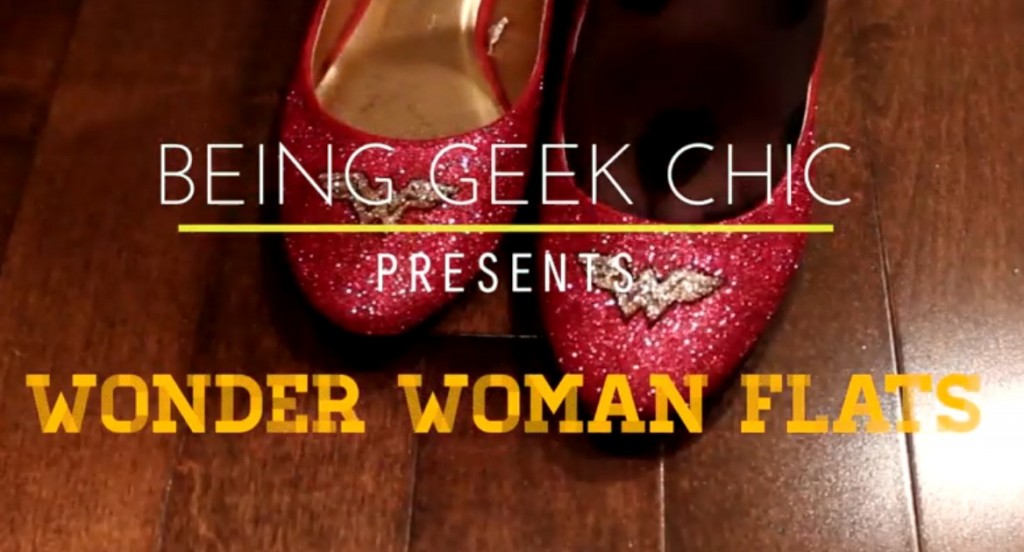 (Being Geek Chic via Fashionably Geek)