Here at GG, we're always on the lookout for exceptionally cute game day attire and especially love a good DIY project. One of the perfect additions to your game day outfit should be custom NFL sneakers.
Sure, you can always purchase a pair of NFL licensed sneakers or try the detailed customized route but either way, these sneakers are fun, cute and a conversation starter.
To make your own custom NFL sneakers, follow the steps below adapted from Complex Mag:
1. Materials are important for any DIY project. Complex suggests having a nice pair of leather sneakers, good paint like Angelus, acetone, rubber gloves, cotton balls, paint brushes, etc. If you want to skip steps two and three, substitute the leather sneakers for a pair of Converse or TOMS and start step four right away.
2. Prep work. Stripping the factory coating off the leather is important. You will definitely want to use gloves and acetone. This step could take anywhere from 30-40 mins.
3. Masking is next. Using scotch tape will help you cover all the areas you don't want to get paint on.
4. Now it's time to play with colors. Get your team's colors and start mixing and matching.
5. Finally, the fun part… PAINTING! Make sure to apply light, thin coats to avoid that obvious hand painted look. You can apply more than one coat to conquer a sleek look, but make sure the previous coat is good and dry.
6. Last but not least is the detailing, finishing and presentation. With a steady hand and a small liner brush, clean up the edges and fine details along the shoes. For the finishing touches, dry your sneakers one more time and use a matte finisher which you can find at any arts and crafts store. Spray a light even coat and let dry. After that, lace em up, put them on and strut your stuff!
Reppin' your favorite team on Sunday, or any day, can be fun and chic with your own custom shoes.
If you decide to try either option let us know! Snap a pic with the hashtag #GuysGirl on Instagram and we'll feature the best ones.
Here are some pics of DIY customized sneakers for inspiration: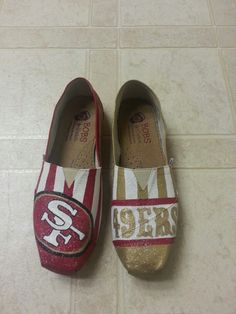 via Pinterest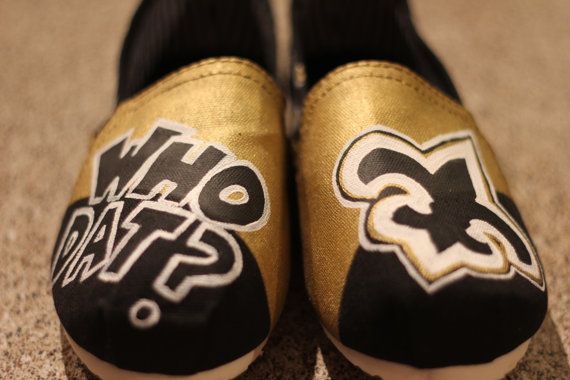 via Pinterest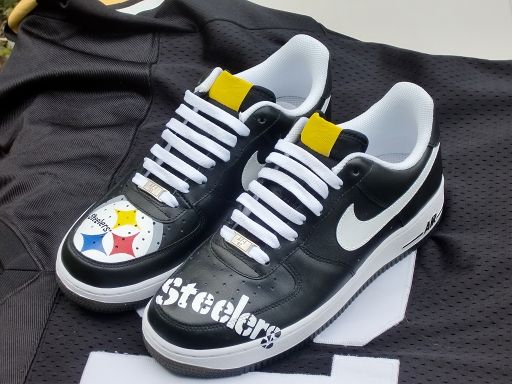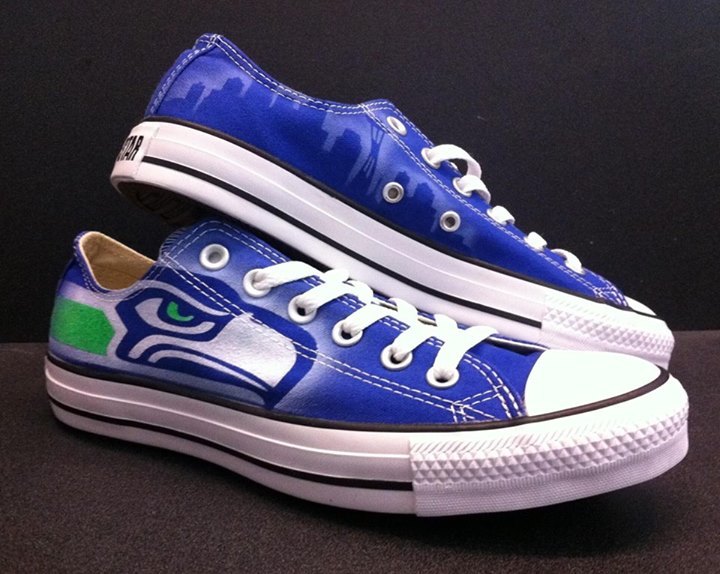 via Paintorthread