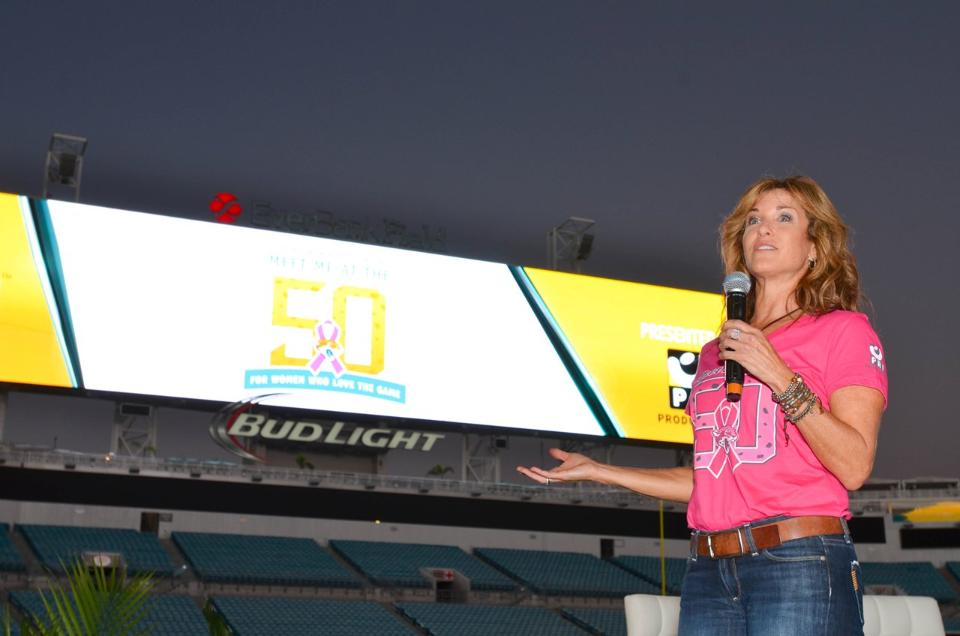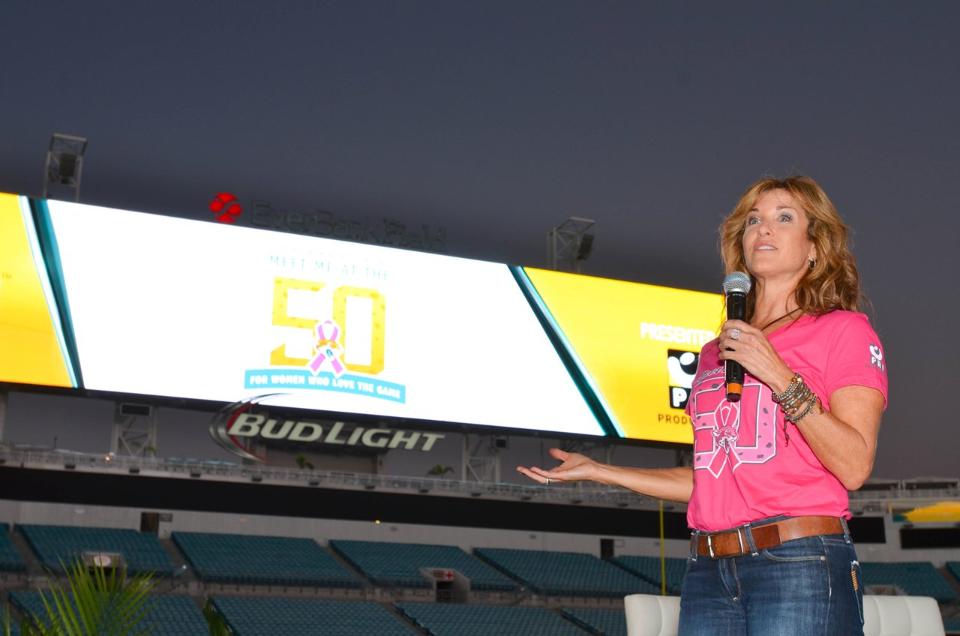 Blythe Brumleve, Lauren Brooks, Donna Murphy and Jordan Dearmon host 'Helmets and Heels' live every Tuesday night from 7-9pm. As the first football radio show in the country to be hosted by women, the hosts discuss NFL, college football, Jacksonville Jaguars and the biggest sports stories from the weekend.
HIGHLIGHTS FROM THE SHOW
This week we were honored to be joined by ESPN's Sara Walsh. Check out this page to hear the full interview.
Intro- Introducing our newest cohost, Jordan Dearmon! And debating the best NFL rookie so far.
18:09- Studs and Duds
35:54- Interview with Michaela Bradley, wife of Jaguars head coach Gus Bradley.
54:39- Should Cam Newton be riding around on a damn scooter after suffering a concussion?
59:23- Is Blake Bortles a franchise QB?
1:12:47- ESPN's Suzy Kolber joins the show
1:33:06- Which AFC South QB has the brightest future?
1:38:35- Did the Florida Gators dodge LSU to try and win the SEC East?
Which AFC South QB has the brightest future?

— Helmets & Heels (@HelmetsandHeels) October 11, 2016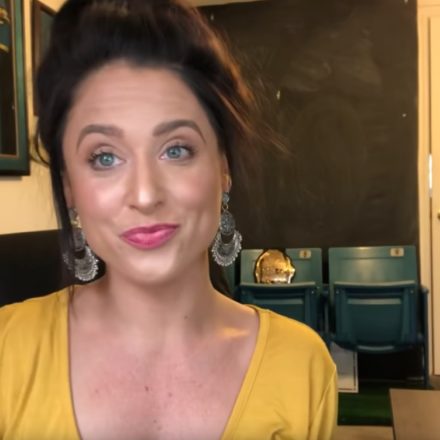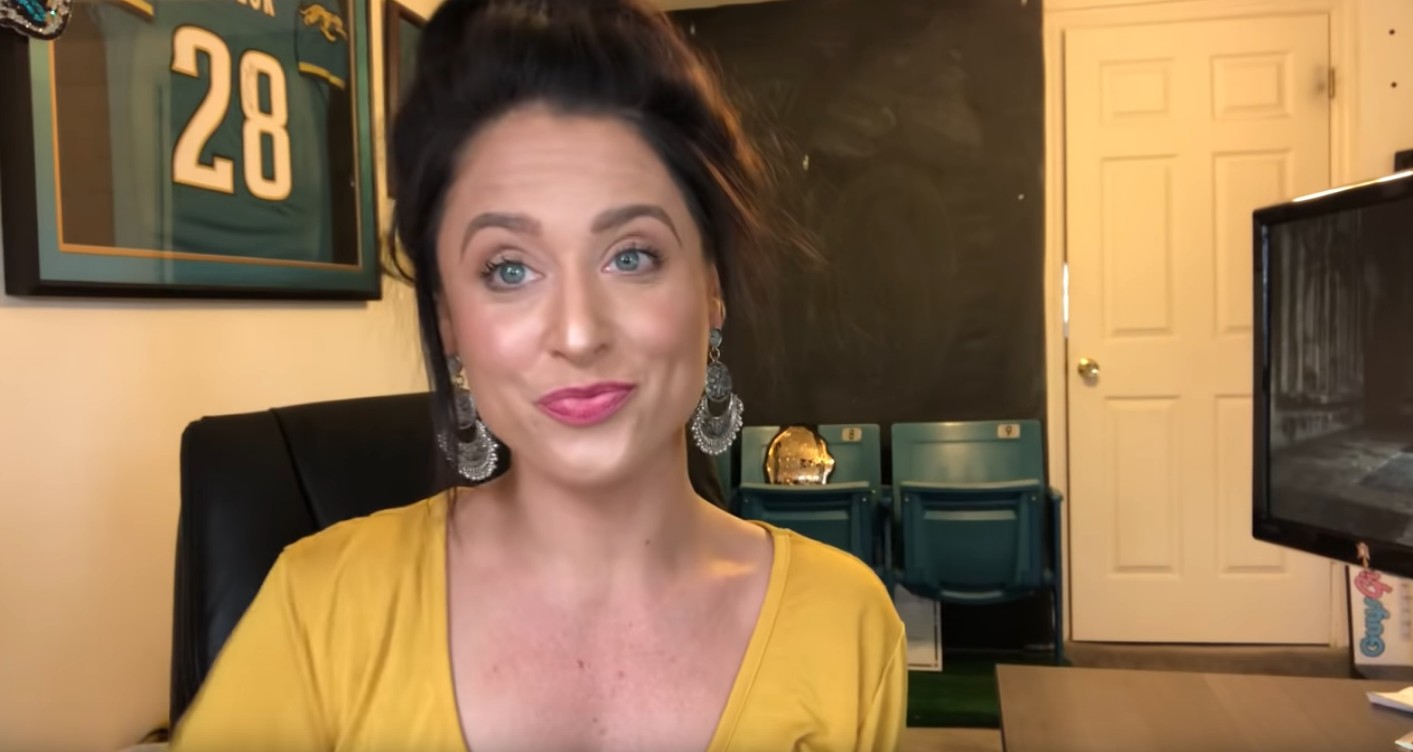 The brand 'GuysGirl' was born a decade ago. But after some recent career decisions, I was left in a tough spot of what to do with the future of a blog that lead to a work from home career. I have a pretty good idea of where I want to go, but I also want to hear from you on the changes I have coming up.