Let me start this off by saying that, if you follow me on Twitter (@AnnaPleus – and if you don't, shame on you!), you know that 1) I'm a huge Seinfeld fan and 2) I called this entire thing happening last week. And by "thing" I mean I called that this rumored Seinfeld "reunion" swirling around in the media was just going to be a Super Bowl commercial. 
And since I'm hardly ever right about these things, just let me give ya'll a I TOLD YA SO.
Damn, it feels good to be right. And to be right about Seinfeld… talk about about saving my Super Bowl Sunday.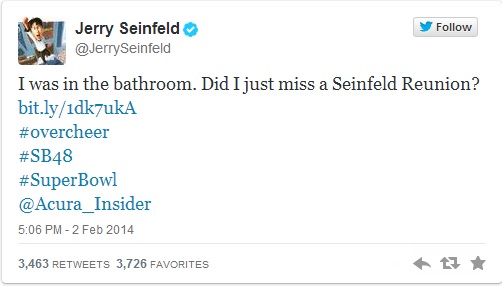 Read More