The NBA 2015-2016 season starts on Tuesday, October 27th and we're ready with our Eastern Conference preview. Check out our Western Conference preview here!
It is still true that the Eastern Conference is weaker than the West, and that there are many more weak teams in the Eastern Conference than out West.
One thing that might not be true, however, is the notion that the top of the West is substantially superior to the Eastern Conference.  Put the Cavaliers or Bulls out West and they are still championship contenders.  Match aging Miami up with aging Dallas and the Heat look better from where I sit.
There are some exciting teams and players to examine in the East, and while the playoffs will undoubtedly once again be dominated by the thrilling elite vs. elite matchups that are featured in every round out West, don't be surprised if the NBA title comes to the Eastern Conference when the smoke has cleared.
THE SURE THINGS IN THE EASTERN CONFERENCE
Cleveland Cavaliers
Imagine the thrilling final that might have been had Kyrie Irving and Kevin Love not been injured when Cleveland took on Golden State last season.  Truth be told, you may not have to imagine it, as Cleveland is the odds-on favorite in the East and they'll likely face the Warriors, Clippers or Spurs.  Any of those matchups would be awesome.  As for the Cavs, there is no team in the NBA with fewer question marks.  Everyone knows how LeBron and friends will be going after it this season and barring injuries, few teams will be able to stop them, especially in the Eastern Conference.
Chicago Bulls
The Central Division is unquestionably the East's answer to the Southwest, as both Cleveland and Chicago are frontrunners for best-in-the-conference honors.  In addition to their known commodities — Pau Gasol, Derrick Rose, Joakim Noah, the Bulls have scored big in the draft with players like Jimmy Butler, Doug McDermott and Nikola Mirotic.  The usual questions apply. Can Rose stay healthy and can the Bulls ever find a way to beat LeBron?  If so, they'd make a tough opponent for any Western Conference foe.
Miami Heat
Chris Bosh is decidedly one of the most underrated players in the NBA.  Overshadowed as the "other" member of the Heat's big-three during the LeBron years, Bosh is a matchup nightmare for opposing bigs and is a much more reliable player than the injury prone Dwayne Wade.  If Wade can stay healthy this season, however, he and Bosh have a much better supporting cast than at any time in the past, including the LeBron years.  Justise Winslow figures to be a right-out-of-the-box contributor, Amar'e Stoudemire is a much more attractive option now that he'll be seeing reserve minutes and Goran Dragic is a HUGE upgrade at point.  This team could shock some people.
Milwaukee Bucks
I love the energy and fire of the Bucks, and I really love their offseason acquisition of Greg Monroe, who fills in a major void for this team.  Consider that last year's plucky playoff version gets Jabari Parker back this year, and the Bucks go from upstart to established threat.  Unsung defensive whizzes like Michael Carter-Williams, John Henson and Khris Middleton mean this team is never out of any game, and the team's scoring punch will only be more effective now that Parker will be there.  A team on the rise, for sure.
Atlanta Hawks
On the one hand, I just love what the Hawks accomplished by playing unselfish, Spurs-style team ball last season.  On the other hand, I'm looking at a team that got career years out of a couple of guys, and who have only a few players I think would be coveted around the league.   I'm just not sold on Atlanta duplicating last year's success, and if the East itself had a deeper roster of good teams, I'd put them on the bubble.
Washington Wizards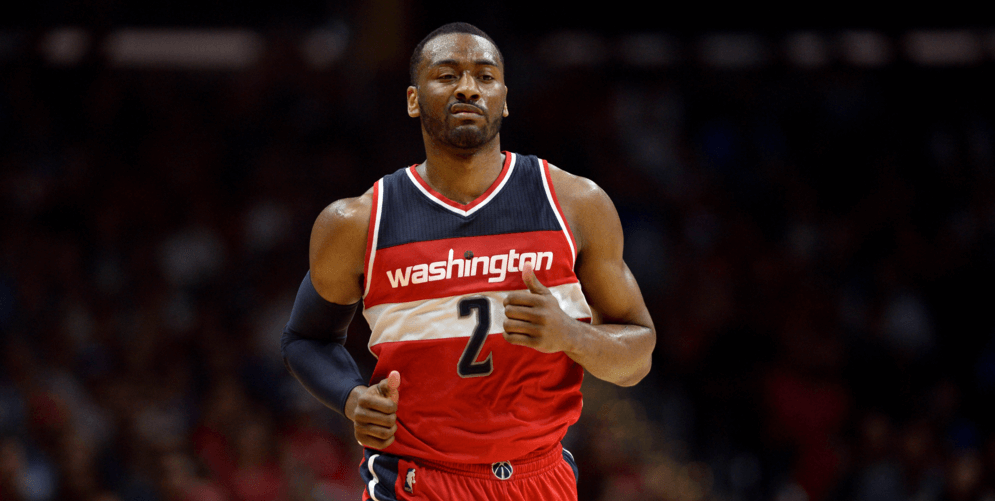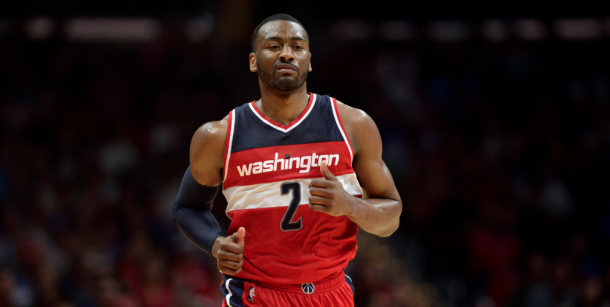 Owners of the NBA's best backcourt in John Wall and Bradley Beal, the Wizards' biggest problem right now seems to be that the entire city is waiting to see if Kevin Durant will come and play there next year.  If the Wizards can focus, they might realize that their dynamic guards are perfectly complemented by a strong frontcourt of Nene and Marcin Gortat.  If Otto Porter could take a major step forward, this team might not even need Durant to contend.
BUBBLE TEAMS
Toronto Raptors
Toronto is lucky it finds itself in the NBA's weakest division, the Atlantic.  Otherwise, the Raptors might find making the playoffs a challenge they might not be up to.  As has been the case for a while, the backcourt tandem of Kyle Lowry and DeMar DeRozan is solid, but sometimes underperforms.  The frontcourt rotation is uninspiring however, and with the exception of DeMarre Carroll I wonder if any of these guys would start on most teams.  Count me as a non-believer when it comes to the Raptors.
Boston Celtics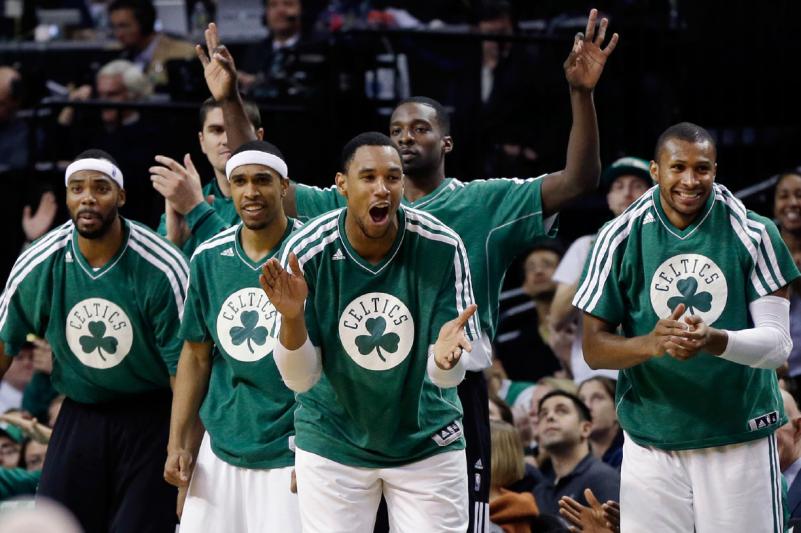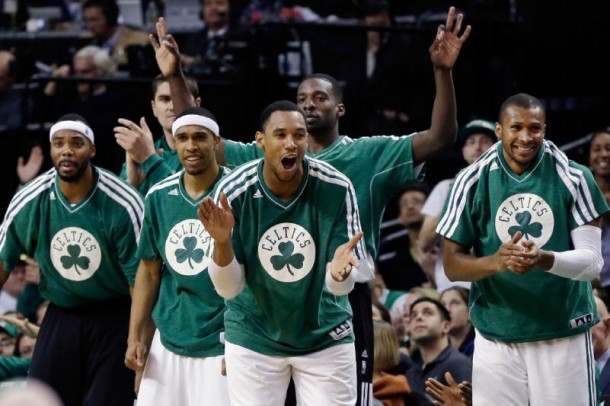 The Celtics seem to win games in spite of what appears to be an under-talented roster, but in reality, while Boston lacks much star power in its starting 5, they go fairly deep without much of a drop off and play a team style of ball akin to what the Hawks are doing in Atlanta.  The Celtics won't force their way into the playoffs, but they could very easily back in depending on what happens with some of the other Eastern Conference teams.
New York Knicks
Carmelo Anthony's presence alone makes the Knicks a Bubble Team at worst in the dreadful bottom half of the Eastern Conference, but I think New York made a pretty big mistake drafting Kristaps Porzingis instead of Emanuel Mudiyay, and unless Porzingis realizes 100% of his upside potential, this will be a pick that will go down as a blunder by the franchise.  Getting far less attention but definitely helping to stabilize the team are the additions of Robin Lopez and Arron Afflalo, both of whom help fill major holes in the Knick roster.  Still, Carmelo better have a hell of a year if the Knicks want to keep playing in the spring.
Detroit Pistons
The Pistons underwent a significant overhaul in the offseason, hiring Stan Van Gundy as their new coach, letting Greg Monroe go, and are now ready to begin their first full season with Reggie Jackson at the point.  I loved the acquisition of Jackson, and I'm a big fan of Andre Drummond, on whom the Pistons will continue to count for inside presence.  I still think this team is a major contributor away from any type of serious contention, but Jackson and Drummond are a good start.
DARK HORSE
Orlando Magic
A couple of things needs to happen for the Orlando Magic to shed the label of also-rans.  First off, the back court tandem of Elfrid Payton and Victor Oladipo need to play the kind of stifling defense Orlando thought they were going to when they put the two together.  Second, the team needs to add a serious defensive presence down low and I don't think such a player is even on the roster at present.  Finally, Mario Hezonja needs to be an absolute assassin.  He could be that, but when he will develop into it is anyone's guess.  In the meantime, if they get a major improvement in the back court defense and some significant contribution from Hezonja, Tobias Harris, Oladipo and Nik Vucevic make for a problematic matchup for opposing defenses.  Put it all together and the Magic may have the trappings of some on the court magic in the near future.
NO SHOT
Charlotte HornetS
The Charlotte Hornets gave themselves a facelift in the offseason, ditching bust free agent signing Lance Stevenson and draft misfit Noah Vonleh and adding solid wingman Nicholas Batum.  Their defense should continue to be steady, but their offense continues to be an anemic combination of steady Al Jefferson in the post and speedy Kemba Walker scoring points instead of setting up teammates in the backcourt.  It's not a winning formula, and if anything this seems to be a team that somehow manages to get worse every time they add a new player.
Brooklyn Nets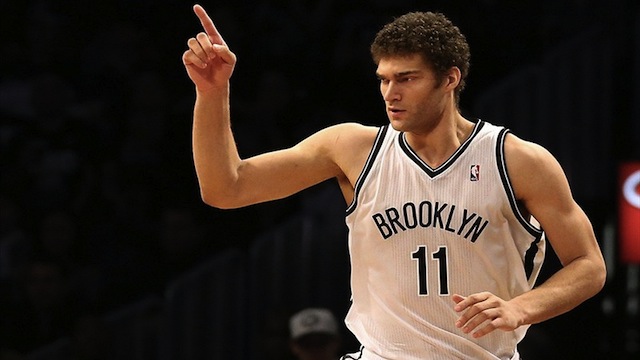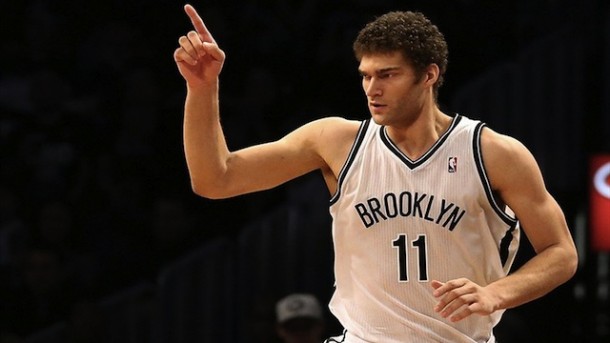 The Nets will be somewhat unrecognizable from the team of one or two years ago.  Aging Joe Johnson and brittle Brook Lopez will be the primary scorers, while Thaddeus Young rounds out a passable front court.  In the back court, endless downward spiral Deron Williams is replaced by shouldn't-be-starting Jarrett Jack.  A lousy bench is led by perennial disappointment Andrea Bargnani.  If this team doesn't know it's rebuilding yet, it will be the end of this disastrous season.
Indiana Pacers
How far can a team in the East go with a couple of good players and a roster full of unknowns and retreads?  Monta Ellis, assuming he doesn't revert to old bad habits on a poor team, is a viable scoring option at the 2, the best the Pacers have had since Reggie Miller.  Paul George returns from injury and assuming he is as good as before he can more than hold his own.  He's a star although not quite the superstar Indiana was hoping he was.  The rest of the roster ranges from average (veteran point guard George Hill) to question mark (rookie draft pick Myles Turner) to not viable starting caliber players (Solomon Hill, Ian Mahinmi).  I'm guessing the Pacers will look to pick up the pieces this season, and might be open to a trade deadline deal if the right package is offered.
Philadelphia 76ers
Oh, my hometown Sixers.  To be fair, it's not Philadelphia's fault Joel Embiid has been hurt for two years, nor is it their fault that Cleveland snuck into the #1 pick that year, taking Andrew Wiggins, whom the Sixers surely would have chosen had they had the chance.  Instead, Philadelphia has one viable star obtained through the draft in Nerlens Noel.  Rookie Jahlil Okafor certainly has looked like the real deal so far, and to the Sixers credit wingman Robert Covington is a bona fide find who fits in their starting line up of the future.  For those who complain that the Sixers are continuing to "tank," once again, it is not their fault the Lakers snatched up DeAngelo Russell, who would have been a good fit for Philly, and what were the Sixers to do after that?  Offer money to dead end point guards like Rajon Rondo or Deron Williams?  Why not try to find one in NEXT year's draft?  I can't think of any reason that isn't the best alternative.
Read More