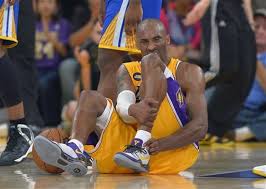 I never ever thought in a million years that I would be saddened by anything that happens to the Lakers organization. But, here we are in 2013, and several times this season I've found myself feeling some type of way about the men wearing purple and gold; Kobe particularly.
Let's recap!
The Lakers reloaded during the offseason, adding Steve Nash and Dwight Howard to the roster and then opened the season with the worst losing streak the organization has seen.
As a result, Coach Mike Brown is fired and Coach Mike D'Antoni is hired. Nash gets hurt, Howard is Howard and then the drama began with talks of a beef between him and Kobe.
Read More