Hosted by Blythe Brumleve, founder of GuysGirl and media personality based in North Florida working in print, digital, radio and TV.
'The GuysGirl Show' airs live on Bidchat every Monday night from 7-9pm EST and Friday morning from 9-11am EST to get you caught up on all the sports and entertainment action.
Miss a live show? Never let it happen again by subscribing in iTunes.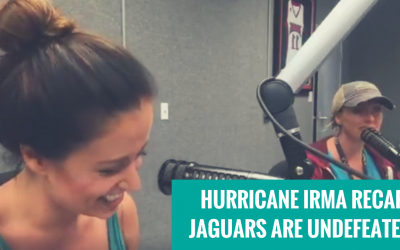 Jaguars fans had something to cheer about on Sunday in the beat down of the Texans. We recap the game plus Hurricane Irma relief and JaxAsOne campaign.