When it comes to sports, women get a poor press. It's fine if we want to compete against each other, but we're not strong enough, tall enough or fast enough to beat men at their own games.
Women who play sports are not as respected as their male counterparts and they are not rewarded as well. A recent BBC study in the UK found that around 30 percent of sports paid out bigger prizes to men than women.
And when women do succeed, we're criticized for being too masculine.
Remember the Sports Illustrated shoot with Olympic swimmer and gold medalist Jenny Thompson? She was photographed from behind, naked from the waist up to reveal her rippling physique.
The public reaction was wild with people claiming she looked manly and unattractive. And they drowned out the voices that wanted to celebrate her athleticism and extraordinary achievement.
Photo: This Day In Olympic History: August 23,1999 – US swimmer Jenny Thompson set a world record in the… http://t.co/8HhJqX0d

— KeepinitRealSports (@MysterKeepinit) August 23, 2012
Maybe women will always get a raw deal when it comes to physical sports, but there is one game where men are finally having to admit they've met their match. Poker and casino table games that were once considered a male bastion are now attracting women.
And we're making our mark. There are two main reasons why women are flexing their gambling muscles. The first is accessibility and the second is a level playing field.
Online poker sites have been the key that women have needed to open the door on that smoke-filled, wise-cracking world that was once so intimidating. Until the rise of online gambling, women who frequented land-based casinos were more likely to play the slot machines than approach a gaming table dominated by wise-cracking, whisky-swilling men.
They favored games that were entertaining, didn't require much concentration and provided an opportunity to socialize. Even now, studies show that only around ten percent of casino poker players are women.
And at professional and competitive level, men still outnumber women 8 to 1. But in the virtual gaming world, the female demographic is growing fast.
In fact, four times as many women play online casino games now than they did in 2012.
WSOP bracelet winner Marsha Wolak runs a website dedicated to training women in the tricks of the poker trade and believes that playing poker online is the best place to start.
Mastering the basics and honing your skills online, where you can play for lower stakes and avoid the intimidation of a male-dominated table, will give you an edge when you come to play in the real world.
That's true of all casino games. Getting to grips with the rules of games you've never played before is easier – and less humiliating – if you can make mistakes in the comfort of your own home away from the judging eyes of more seasoned players.
Traditionally, women have always steered clear of games like roulette and blackjack whether in a brick and mortar casino or online. We tend to be drawn to the social aspects of slots or bingo which allow us to chat with fellow players amid all the action.
But times are changing.
State of the art software, easy to follow online tutorials and the convenience of playing at home are finally attracting women to the virtual table.
So now that we've got our feet under the gambling table, can we really beat men hands down?
The differences between men and women may have an impact on the athletics track, the tennis court or even the golf course, but when it comes to matters of the mind, we've got it all to play for.
In general, men are more aggressive. They can't beat their own basic killer instinct and they're more likely to make reckless decisions because they play to win.
They also have a tendency to underestimate their female opponents. They believe them to be weak, over-emotional and too cautious.
But women poker players are often particularly good at spotting a "tell" and their natural tendencies to pay attention to details and calculate risks can give them the upper hand.
So, while male and female strategies may be quite different, it is fair to say that they can be equally successful.
You only have to look to the increasing number of high rolling female players on the poker circuit.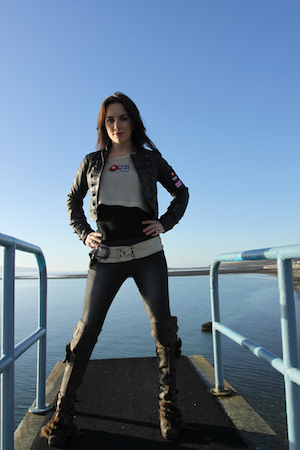 Thirty-year-old Brit Liv Boaree is the Iron Maiden of the poker circuit. She's amassed winnings of $2.5million since she started out in 2005.
Boeree has countless major tournament cashes under her belt and in 2010 she became the third woman to win a European Poker Tour title.
The first woman to win an event on the EPT was another Brit, Victoria Coren-Mitchell. She was also the first woman to win both a televised professional tournament and a televised celebrity tournament. Amazingly, she was the first (and remains the only) player to win two European Poker Tour Main Events (EPT London 2006 and EPT Sanremo 2014).
But the most notable female poker champion is native New Yorker and Team PokerStars Pro Vanessa Selbst, who honed her game online and is now the highest earning female poker player of all time. Since she began playing a decade ago, she has earned more than $10.5 million in winnings.
So what do these women have in common? Is there one attribute that is key to their combined success?
They are all exceptionally intelligent.
Boeree, who also represents PokerStars, has an astrophysics degree from Manchester University and Coren-Mitchell graduated Oxford with a first-class English degree. Selbst took two years off the poker circuit to get her law degree from Yale.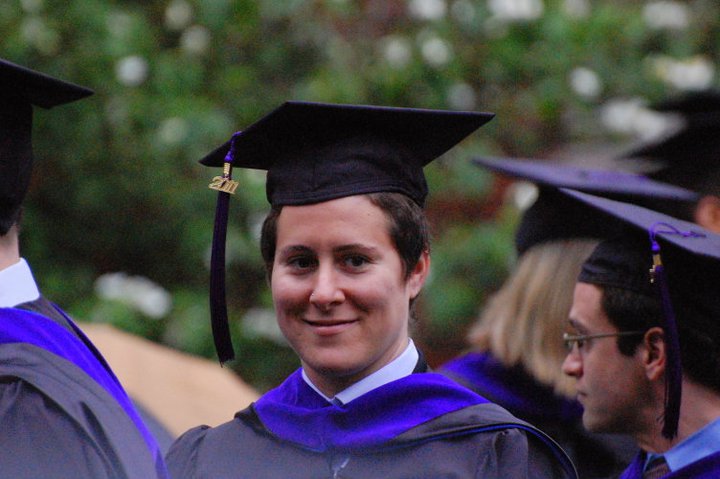 Perhaps it's genetic. Selbst's mother was an MIT graduate and she paid her way through college by playing poker. Her parents even met during a bridge game. And as she grew up, Selbst's mother was her poker mentor. She was also part of a family that relished competition by playing games like cribbage and Mastermind.
But perhaps it's all much simpler than we think.
Perhaps women are competing successfully with men at poker because we're finally in the game. The top players have certainly gained celebrity status.
So the arrival of online poker really was a true game changer. It gave women access to a once impenetrable sport and we're now proving our worth.
But there are still gender challenges. Selbst herself believes that women have been put off from taking up the game because the kind of dominant attitude that's required is still frowned upon. She says we're not taught to have the same kind of cut-throat tendencies as men
But those women who take up the game can easily acquire the necessary skills. You need to be able to take calculated risks, weigh up lots of pieces of information and make quick, sound decisions.