When 3rd grader Maggie Cera was taking a math test recently, she decided to get a little creative when answering one of the questions.
For 9×9, little Maggie answered with "Hossa" instead of the traditional "81″. When asked by her teacher what it meant, Maggie explained that the  name of her favorite player was also 81, which earned her a perfect score on the test.
Kudos to the teacher for not automatically marking the answer wrong and awarding Maggie a 100%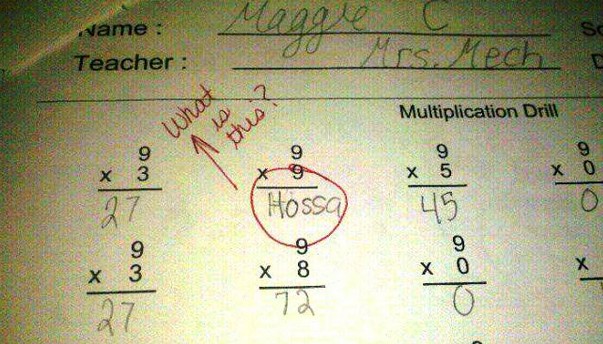 [source]
Related Posts
That is fantastic!  I'm definitely gonna share this on my FB page.
@wild_banshee Thank you! This girl is super smart for only being in 3rd grade!