The movie Little Giants is probably the greatest sports movies from my childhood.
Its the classic "David vs Goliath" where the rejected underdogs take out the big bad Cowboys in a movie that still makes me laugh watching it today. The movie is somewhat predictable watching it as an adult but it still has plenty of laughs and entertainment as the characters really shine brightly.
Seeing as how this movie was released in 1994, I thought it would be fun to compare current NFL players, coaches and media to the Little Giants movie.

Kid Who Can't Catch & T.O.

Yes I am talking about 2 different people here. TO leads the league in drops but seems to come up with a catch when his team desperately needs it. The lone "token black kid early 90's movies" has much of the same career; doesn't really produce until when it matters most but you spend so much time training the kid that its almost a waste of time.

Hit the jump to see the rest of the comparisons……
Becky "The Ice Box" & Alyssa Milano


This movie single handily gave me the feeling that "its OK to be a tomboy" as proven by one of the lead characters Becky the "Icebox". And what better tomboy for the present day Icebox than Alyssa Milano?

Kevin O'Shea & Jerry Jones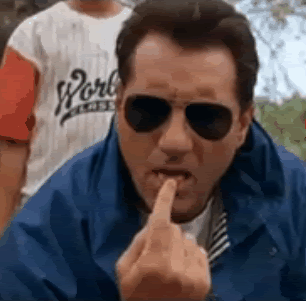 Kevin O'Shea is the head honcho of his football program and doesn't take too kindly to anyone coming in to steal his thunder. Remind you of any other coaches owners out there?
Danny O'Shea & Eli Manning

The power of sibling rivalry can be an ugly thing. Especially when your older brother is viewed as the "successful one". Though both win a championship (or a single game) in the end, there's no doubt there is always sibling rivalry even when the brothers love each other.
Junior & Drew Brees

Who can resist a dreamy quarterback that comes from behind to win the game? Well Brees certainly did that in real life, while the Junior sat on the side lines due to a cheap shot by that jerk of a player Spike. Both underdogs lead their team to victory either physically or mentally.

Nerdy Kid & Chad Ochocinco

Obviously these guys have nothing in common except for the fact that they are loud mouth nerds. Chad is on twitter all the time, has his own app and this year is on dancing with the stars. I'd say that's about as nerdy as they come. Not that its a bad thing, I happen to be a huge nerd and the kid in the movie is one of my favorite characters. "Somebody Call 911!"
Spike & PacMan Jones
Two idiots who just happen to play football. Spike lives for football but the cheap shots he takes just makes you want to punch him out. Much like PacMan Jones; all the talent in the world but you can't fix "idiot".
Annexation of Puerto Rico kid & John Clayton

The kid who knows all the stats but likes to stay on the sidelines is the perfect representation of John Clayton. Try to tell me this isn't Clayton's lookalike!
And in case you forgot how amazing this movie truly is, check out the trailer and pick up a copy off Amazon for around $10. It will be the best $10 you have ever spent.
Powered by

Sidelines