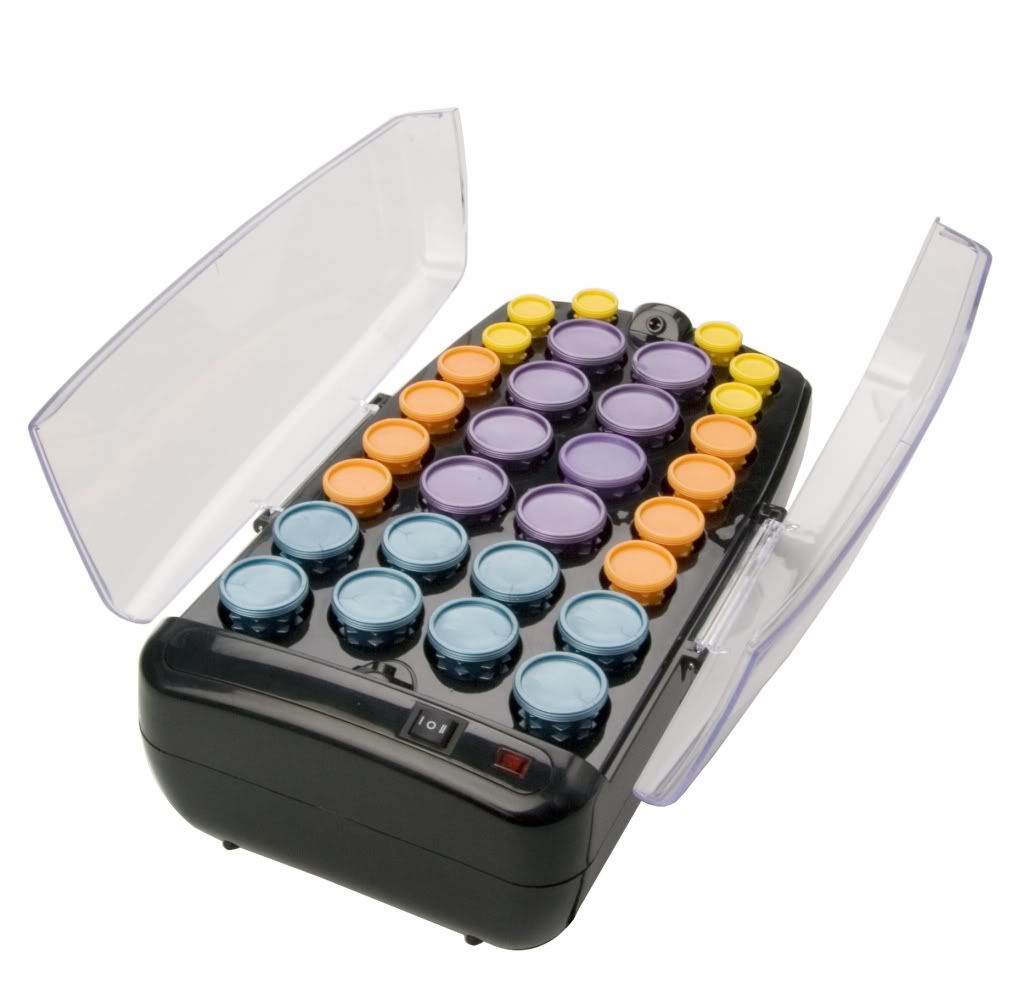 Hair rollers also perform the same function as hair curlers but they are meant to be set on and cannot be varied as much. Hot rollers save time compared to rolling your hair and sitting under a dryer. While getting ready in the morning your curls can set as you accomplish several tasks at once.

What exactly are Hot Rollers?
Hot rollers are cylinder-shaped hair rollers for curling hair. They're fitted onto an electric tray containing heating elements. Hot rollers heat up and are applied to the hair and then left to cool down – leaving a curl behind.

What are they used for?
Hot rollers are mainly used to add curl, but unlike a curling iron, are clipped into the hair while they work which leaves your hands free to do other things. Hot rollers are especially good for styling the entire head and adding body.
Hot rollers come in five sizes ranging from petite to jumbo.
Petite rollers, which are ½ inch, create the tightest curls and for short, fine hair.
Small rollers are ¾ inch, render tight and spiral curls and are typically for shorter hair.
Medium rollers are 1 inch and used mostly on short to medium to fine hair, producing medium curls.
Large rollers (1 to 1 ¼ inches) create loose curls with more body and volume are created using large rollers
Jumbo rollers (1 to 1 ½ inches) are used on thicker, longer hair, making the largest curls.
Hit the title/read more to see extra tips and watch a video on how to use hot rollers…
Extra Tips

Use different sizes to create different curls

Try to use rollers on hair that has been washed the night before to get a better curl and longer hold

When using a product, I recommend John Freida's Dream Curls. Its light weight, holds for hours and won't give you that "crispy" look

Powered by

Sidelines