The GuysGirl idea has been around since 2009, but for most of you, it's only been around for three years.
A lot has transpired since then with new looks, content strategies and partnerships but I'm proud to introduce the brand new look of GuysGirl moving forward.
Read the story of the transformation after the jump…..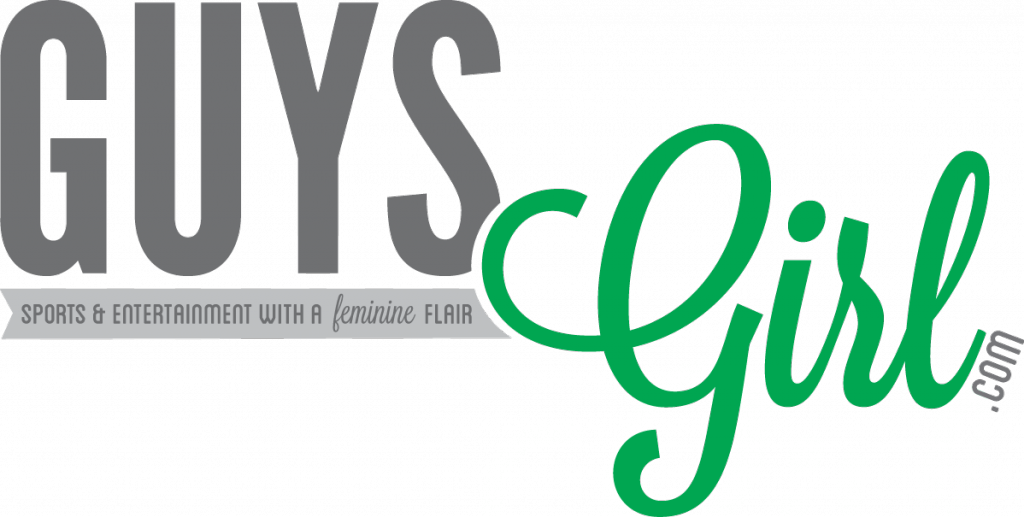 GuysGirl was a porn site?
Back in 2009, I had an idea. I wanted to create a business that targeted the ladies who are fans of things typically thought of as "guys only".
At first, I wanted it to be a retail site where I sold products in the sports, gaming and beauty industries. Being naive at the time, I had no idea I wouldn't be able to compete with the retail purchasing power of major corporations.
So before I would be able to strike it rich with my "genius idea" (which in 2009, I thought would come pretty quickly) I started a website on a 10-page template with Web.com.
I had no idea what I was doing when I signed a 1 year contract with the company and bought the domain HowToBeAGuysGirl.com.
Why?
Because the original GuysGirl.com was a porn site. True story.
But I kept an eye on the domain (heh) until it expired and went up for a dutch auction. I ended up buying the GuysGirl.com domain for a measly $13.
Needless to say, there were a lot of disappointed people when they attempted to come back to their favorite porn site only to find drastically different topics being covered.
Partnering with the big boys
Realizing my contract with Web.com only allowed 30 minutes of maintenance a month, I started a blogspot blog in order to write out my thoughts and teach women how to play video games and understand sports with downloadable PDF guides.
Reading back on some of this old work and the way I used to write, makes me cringe.  But this work allowed me the qualifications to apply and eventually be accepted into the blog network, Bloguin.
Partnering with Bloguin allowed me to have my first ever professional logo created with a real header image while managing the entire site with what I called a "fancier version of Microsoft Word." Advertisements were also placed on my site, giving me an official feeling of being a real business.
It was at this moment that I started treating my blog as a business.
Learning from a network of over 150+ blogs, I suddenly was part of a community that helped promote each others content and shared thoughts, ideas and helpful tips. It was an invaluable experience that I would never change.
But as with many good things, some come to an end.
In late 2012, the decision was made to partner with the sports powerhouse website, Gamedayr. While they weren't on the network scale of Bloguin (GuysGirl along with sister-site Thundertreats were the first to join their new their new network), their traffic and abilities to promote the unique content of GuysGirl was unmatched.
Then and Now
Since 2010, GuysGirl has had over half a million visitors visiting almost a million pages from all over the world. We've been featured on Sports Illustrated, MSN, Huffington Post, Fox Sports and countless others.
In early 2013, GuysGirl formed the corporation, GuysGirl Media, LLC; which further legitimizes the brand.
It's crazy to see the changes throughout the years, especially in the overall look and functions of the website. The addition of writers like Rob Lazlo, Adam Stevinson and Anthony Abatte along with countless other contributors have helped immensely in the topics that are covered on GuysGirl.
In a web world, you have to adapt. And I've always had that full commitment to the GuysGirl brand along with the many women out there who seek representation.
I strongly feel we are on the cusp of something really great and this new look, along with website upgrades planned to take place in the next month, are only the start.
GuysGirl WILL be a brand you can count on to bring you the unique stories, videos and humor you have come to know over the years.
Thanks for bearing with us through all the changes and just know, this is only the beginning.
Check out all the logo changes throughout the years
Fun fact: the first logo I ever had I created in Vista Print. Can you tell which one? Ha.
Related Posts