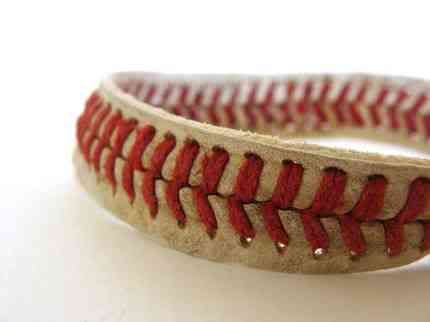 Labor Day is here which means Summer is officially over. Its also time for the stretch run as far as baseball is concerned. If your a fan, you live and breathe for this time of the year when we fans hang on every single pitch as it may lead to the outcome of the game.
To accompany my love for baseball, I usually show my devotion in the form of clothes or accessories as a constant reminder of what is going on and the games I need to focus on.
Our Etsy find for this week is in preparation for the upcoming "Fall Classic". This baseball bracelet is made from the very stitches of a baseball cover and only costs $2.99! It looks really cool on a wrist, so much so that I couldn't pass this up and bought one for myself!
Check out the baseball stitch bracelet here.